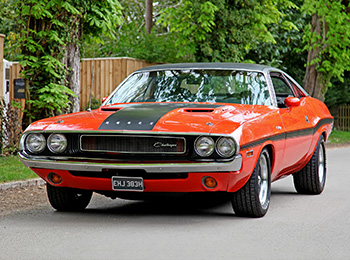 Click on all photos to enlarge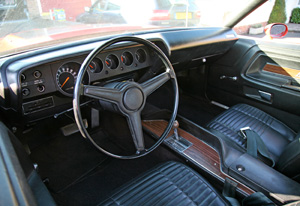 Interior of the Challenger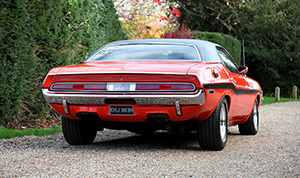 Hi, my name is Mark and this website is a dedicated to my 1970 Dodge Challenger A66. It is finished in Hemi Orange paint with black upholstery. The Challenger is a matching numbers car and has a 340 V8 engine with a Holly 4 barrel. The A66 340 came as standard with the Performance Pack, so it's basically an R/T with a small block engine.
The car has spent most of it's life in the USA and was imported to the UK in 2005.
The car was fully restored in the states, including and engine rebuild and is in excellent condition..

September 2018
A service was carried out by Tornado Automotive. They also fitted a new steering coupling and 2 new propshaft U/Js.
October 2018
The car was smoking on start up so it was decided to carry out a top engine rebuild. It became evident the valve shaft seals were missing, so these were reinstated. The valves and guides were all new so it was clear the engine had been rebuild recently.